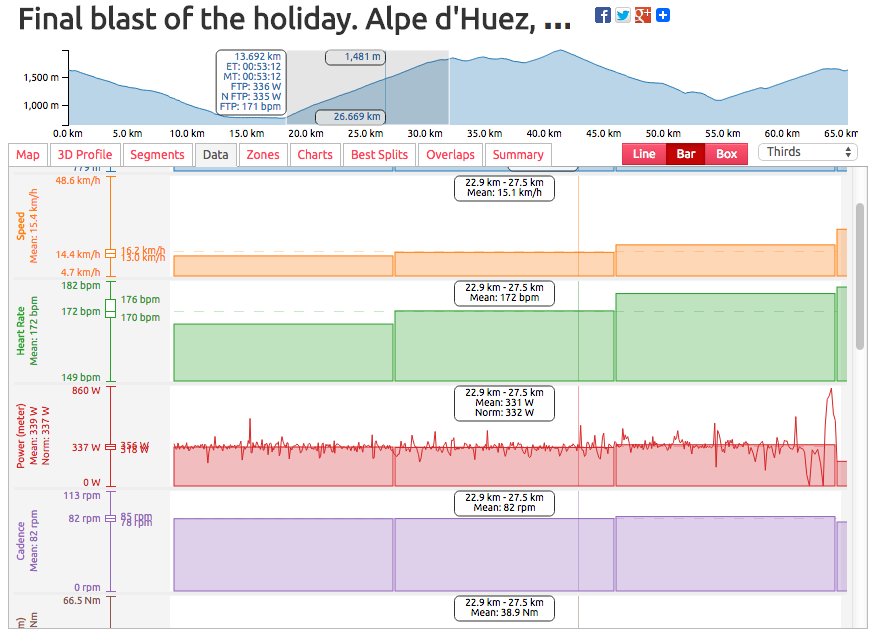 Finding your FTP (Functional Threshold Power/Performance) is a unavoidably painful experience but getting a number out the other end shouldn't be.

Let VeloViewer do all the number crunching on your behalf. Instantly see your power, normalised power and heart rate based FTPs against all your segments or over any part of any of your activities including your best splits.
It's hard to believe that VeloViewer is the work of just one person. His name is Ben. I bet he never sleeps.
I was particularly pleased to note that Ben has now created a paid version of the site.
New users are limited in terms of the data that can be synchronised from Strava, whereas paid members have full access.
The crazy thing is that it's only £9.99 per year.
Ben  deserves to be rewarded for all his efforts, and bringing geeky happiness to data junky bikers (like you) everywhere.